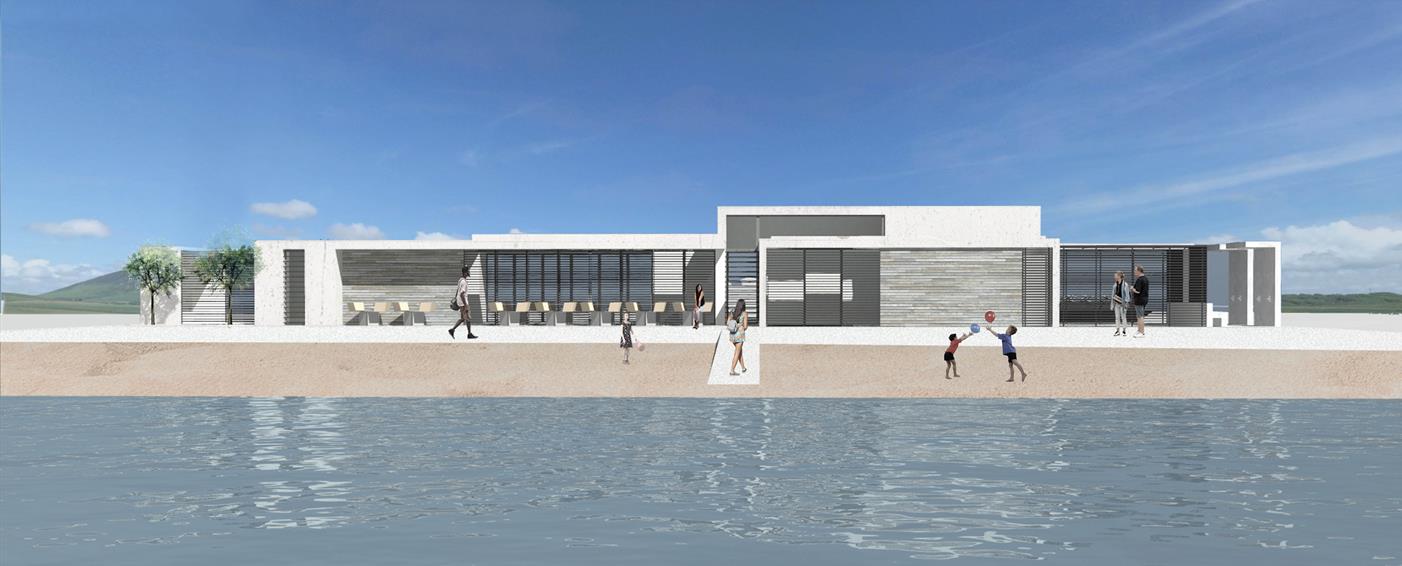 Silecroft Beach Cafe
This design was developed to participate on a competition for a new build cafe facility.
The site is located on the first line of the Silecroft beach area, with an extensive sandbank and reasonable flat terrain with the exception of the Black Combe fell. In response to the topography we chose to design a horizontal sculptural structure relating to the linear landscape, instead of a more volumetric impact building with pitched roofs.
By arriving to the building people have an outside space with seats that can be used as a meeting point. Further there's access to external shower facilities allowing direct access to and from the beach to the car park.
The entrance of the building is distinguished by a 4m high cantilever and local slate walling. In the café visitors enjoy the most remarkable views of the beach, the Black Combe fell and the sky combining all four elements of nature: earth, water, fire (wood burner), air.
Bench architects have designed a simple but exciting contemporary building, using locally sourced materials.