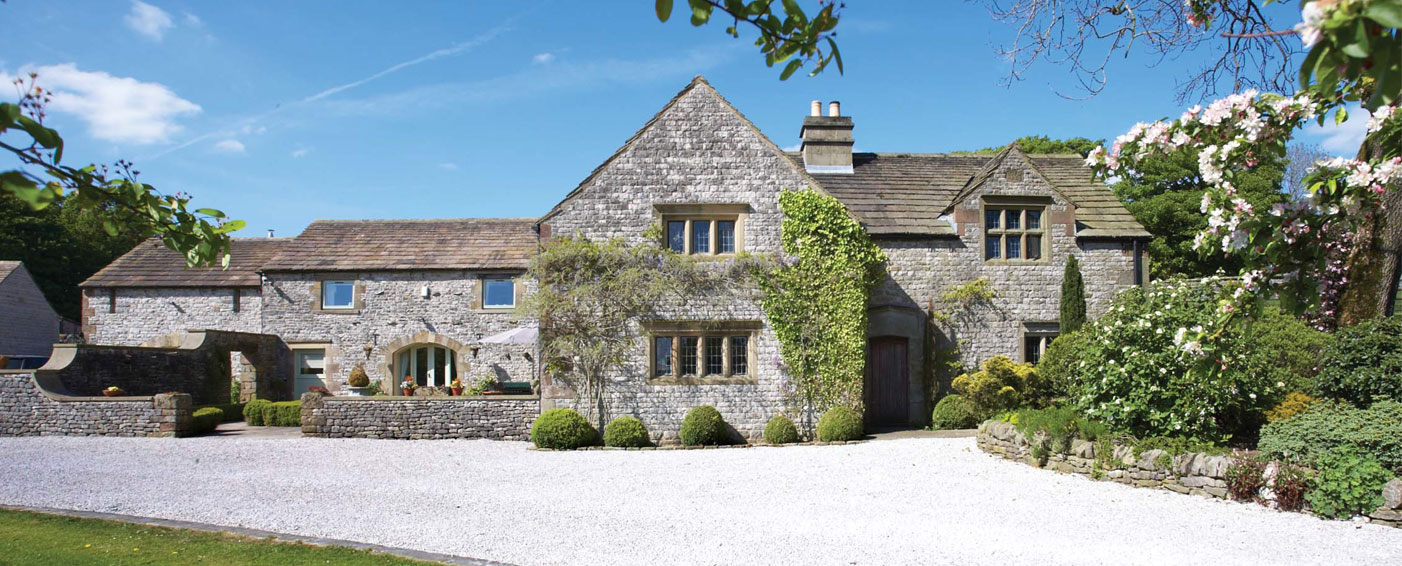 The Old Farm House
Flagg
One of the most remote of Derbyshire villages, Flagg sits high on the central limestone plateau of the White Peak south east of Buxton, and is encircled by its five sister villages of Monyash, Sheldon, Chelmorton, Taddington and Earl Sterndale.
The village is centred around the junction of the Monyash-Chelmorton road, which also constitutes the village's main street, and the lane across Flagg Moor from the Ashboume-Buxton road. Here there is a small group of buildings clustered around the village school (1833) and the Methodist Chapel (1883), including the Village Hall, and surprisingly for such a small community, a nursery school.

The Old Farm House and is typical Derbyshire winged 16th century farmstead. The Farm was ruinous in the 1990's but is now restored with modern garaging and ancillary domestic accommodation to the west.