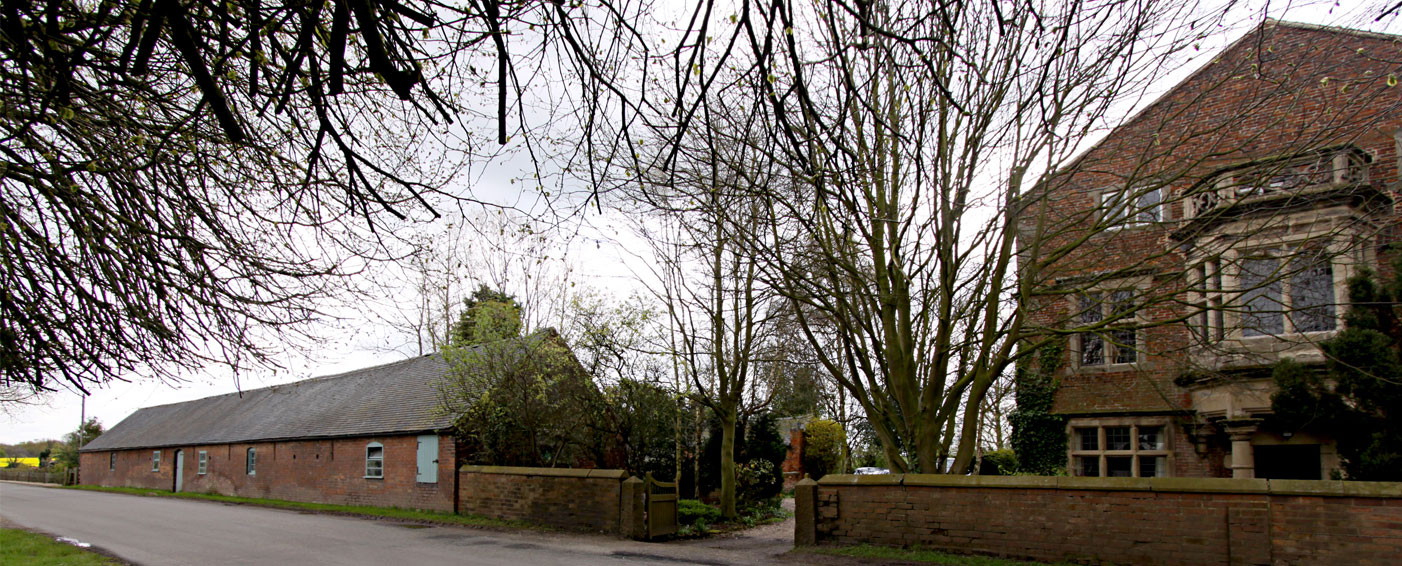 Bentley hall
Ashbourne
Hungry Bentley Hall is a small country house consisting of a Jacobean rectangular three-storey pavilion, with extensions to the rear, and a c.1700 two storey west-wing. The building is built primarily of brick, with stone used for dressings, plinth and cellar walling. The older part of the building has a near-central stack and thin partition walls made from timber framing and brick and plaster infill. The building is Grade II* listed as a result of not having suffered from any serious 'improvement' since the 18th century, apart from re-roofing.
We obtained planning and listed buildings consents to repair, enhance and upgrade the curtilage barn structure as well-designed garaging and ancillary accommodation serving the hall. Carefully make good invidious modern alterations and improve the environmental performance of the building by the introduction of integrated photovoltaic to the roof and maximize the use of passive solar energy and natural daylight into the buildings. The proposed alterations are simple and modern relying on contemporary materials/fittings and innovative lighting as a foil against the adjacent historic structures.
The proposals included the relocation of the main house gates back to their historic location centred in front of the hall, providing two new gateposts and finials, in-keeping with the Jacobean design of the hall and the proportions of the gate and wall. Designs based on a historic illustration of the original gate.