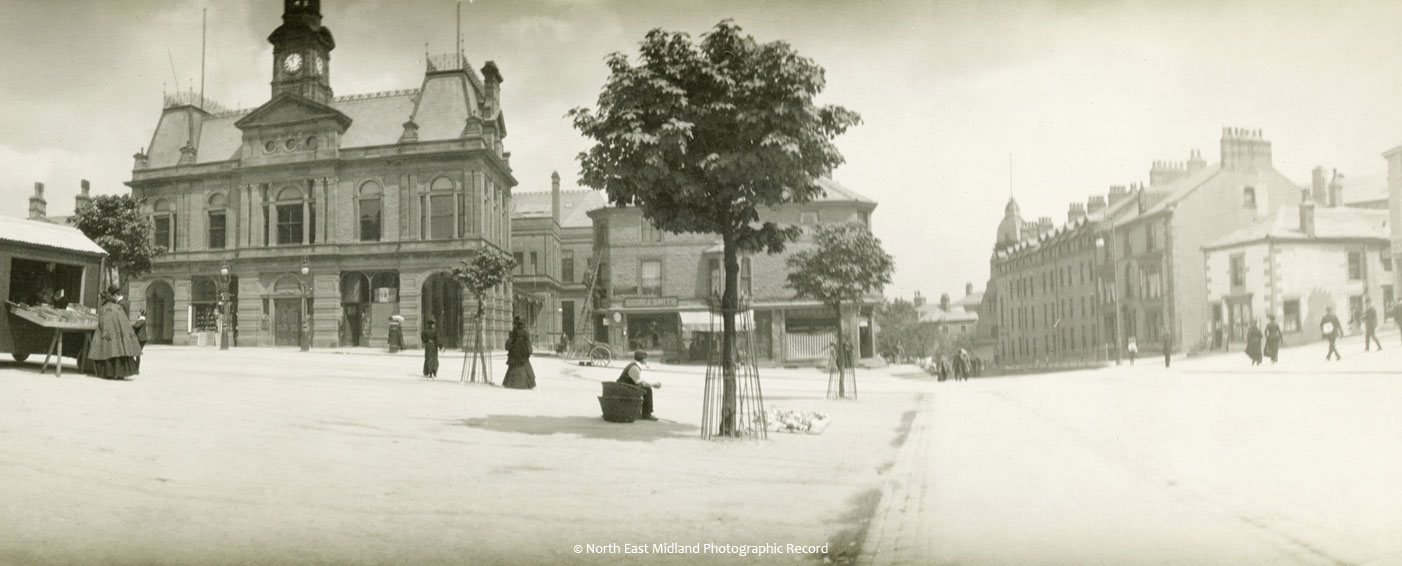 Town Hall
Buxton
The 1889 Town Hall occupies a dramatic position at the north end of Buxton Market separating the medieval old town from the Slopes and the Duke of Devonshire's 1779 Spa development. The Market Place straddles the brow of the hill overlooking the Wye valley to the north and is a wide, open space, edged with buildings. The market place was the historic core of the settlement at least as early as the medieval period although the town only had a market charter officially granted in 1813.
The Town Hall replaced the 1857 market hall (designed by Henry Currey and built by Turner & Duke), which burnt down in a fire Saturday 19th September 1885. To the west and abutting the Town Hall is the Kings Head. This originated in 1725 as The Manse to the first chapel in Buxton (Protestant Dissenters - later Presbyterians). The chapel sat at its rear (demolished and replaced with Nos.1 & 2 Hall Bank). In time the trustees leased the manse as an inn, to draw on much needed income. The current pub dates from the second half of the 19th century, although it has the same footprint as the original 1725 house.
In 2014 Bench Architects were commissioned by High Peak Borough Council to undertake a building condition survey and options appraisal at Buxton Town Hall. Along with a comprehensive condition survey Bench Architects proposed the removal of numerous suspended ceilings and reinstatement of the original assembly-room and gallery for use as offices.