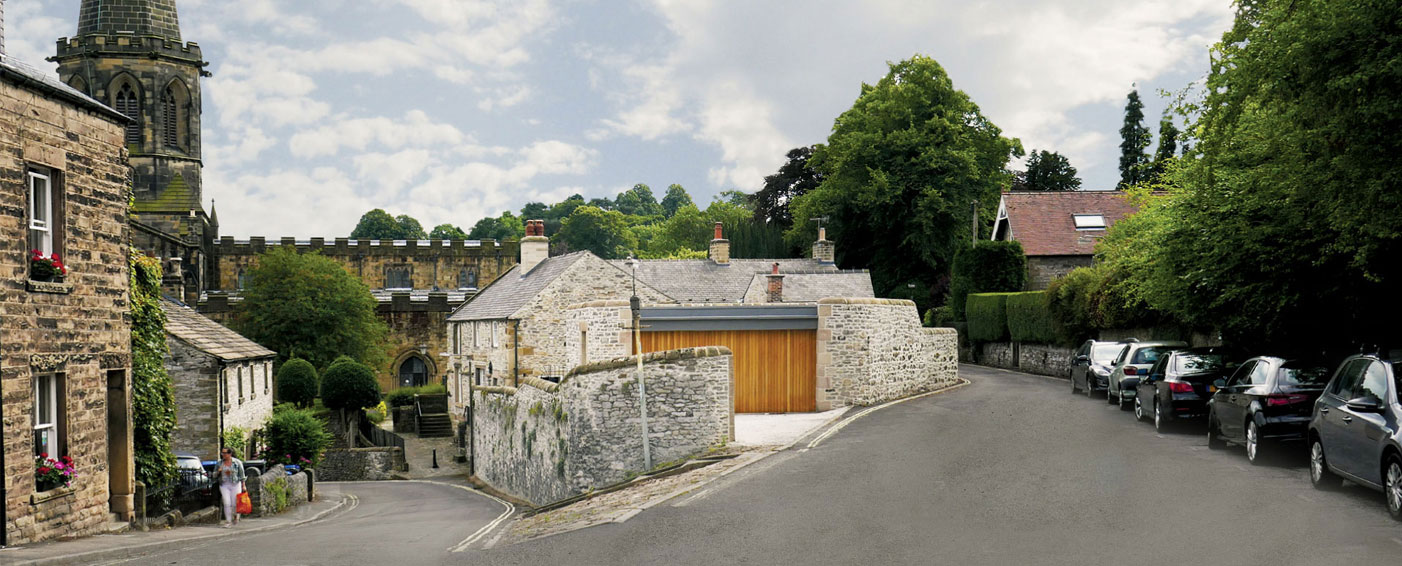 Chantry House
Bakewell
Reputedly the oldest house in Bakewell, the Grade II listed Chantry House is of medieval origin. Bench Architects were appointed to provide full architectural services for a complete restoration and reordering. Alongside detailed condition surveys, extensive archive research was carried out to inform and justify proposed changes.
The building has been restored to the highest conservation standards, including full re-roofing and re-pointing, and repairs to the ashlar sandstone and rubble limestone walls. Original sash windows were removed and workshop restored with draught stripping. Where required, replacement windows were made using acetylated timber, with slim profile double glazing. Inappropriate modern changes which were detrimental to both the exterior and interior of the building were reversed. Internally the external walls were re-plastered using insulating lime plaster. Alongside new insulated ground floors and sheep's wool roof insulation, this has considerably improved the building's thermal performance.
Contemporary interventions were introduced in the form of a bespoke stainless steel framed conservatory, and a new zinc roofed garage built around existing stone boundary walls. Both are expressly modern, yet sensitive to their historic context, and constructed using a palette of high quality and durable materials.