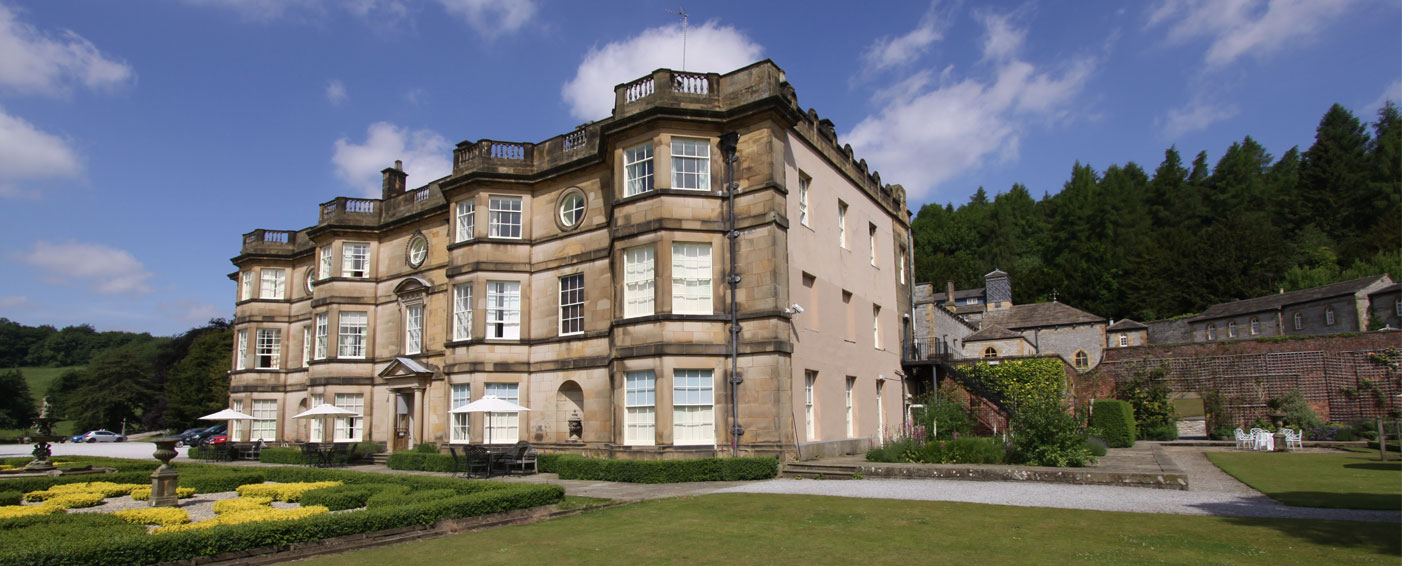 Hassop Hall
Hassop
Hassop Hall is a Grade II* Listed country house hotel of 18th Century origin. The recorded history of Hassop village reaches back 900 years to the Domesday Book.
Bench Architects were appointed to develop proposals for a long-term phased restoration strategy. The first phase of works (overseen by Bench Architects on a full service basis) comprised the restoration of the Brewhouse, Buttery and Ballroom range, alongside the additions of a lead and oak clad lift tower and a connecting entrance wing. From a state of near dereliction, these buildings have been transformed into a high quality venue accommodating weddings and a broad range of other events and functions.
Unbuilt proposals were also developed for the conversion of the Camellia House into additional hotel suites, and the construction of a substantial extension to the Hall itself, designed as a reinterpretation of the original North-West cross-wing which had been substantially demolished in the 1950s. Designs were also drawn up for the reinstatement of the hall's historic landscape setting. These proposals were developed through exhaustive archive research alongside detailed assessment of sustainability and economic criteria.