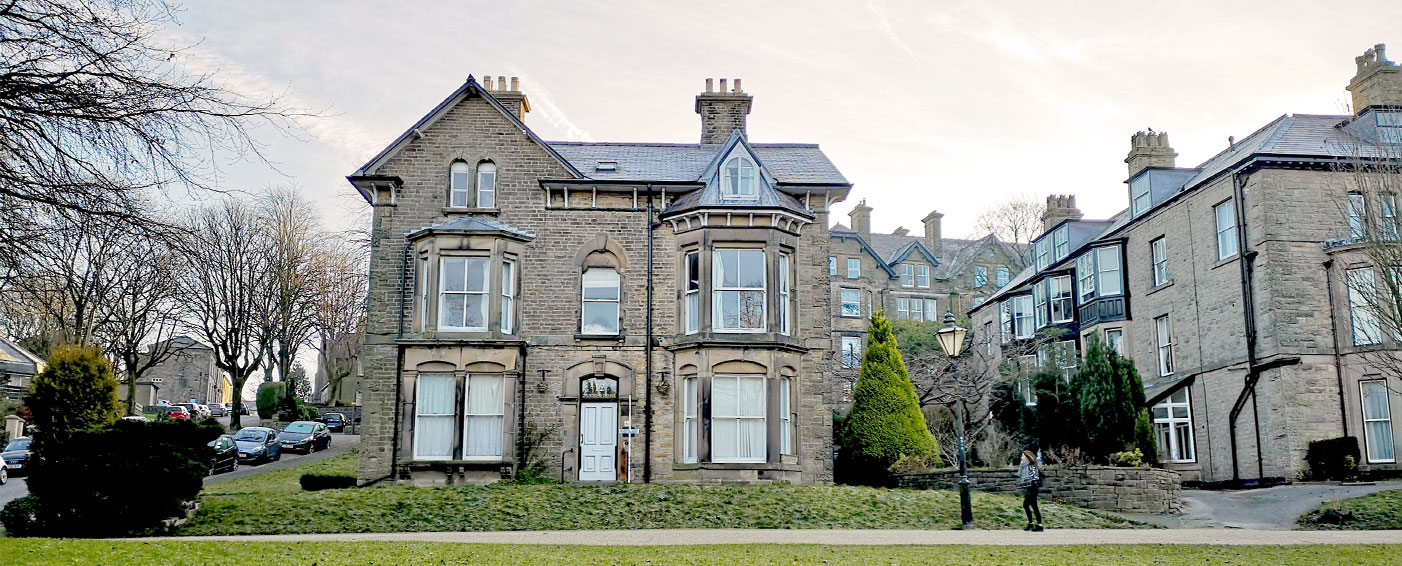 Derby House
Buxton
The development is for change of use from residential care home into 6 apartments at Derby House with the provision of 6 car parking spaces. Also to enhance and repair the Grade II listed building.
The property is a large detached villa of three storeys with a small cellar. It is constructed from coursed gritstone, with expressed quoins and ashlar window surrounds.
Derby House is bound by Board Walk to the west, Fountain Street to the north and Hartington Road to the east. The property has a small perimeter garden around three elevations and the rear, eastern elevation has some ancillary buildings constructed against the retaining wall.
Derby House is a Grade II Listed Building and falls within the Buxton Central Conservation Area. It is likely that the property was constructed by a speculative developer following the master plan of the gardens by Robert Rippon Duke. The deeds shows the building was constructed in 1865, but the property was modified relatively soon after its construction.
1-Photo of 'Buxton, Pavilion Gardens And Broad Walk c.1873' from Francis Frith: https://www.francisfrith.com/buxton/buxton-pavilion-gardens-and-broad-walk-c1873_5209