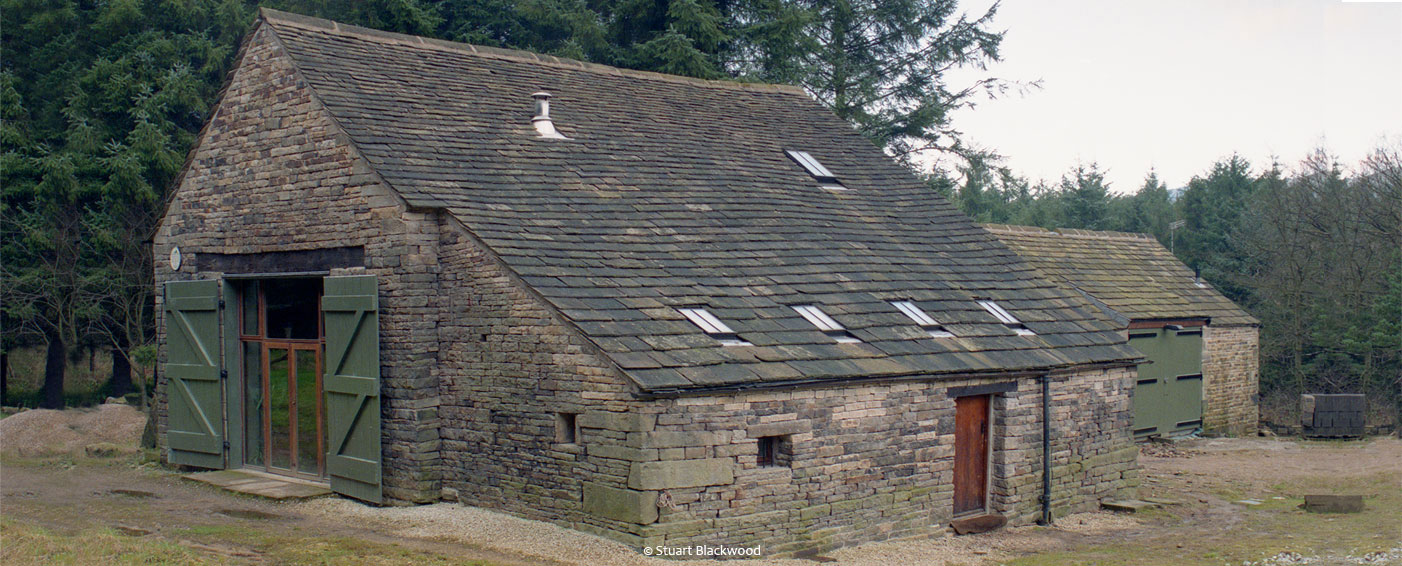 Dwarriden Cruck Barn
Bradfield
Dwarriden cruck barn is one of a group of 28 cruck barns found within the parish of Bradfield, believed to be the largest single group of cruck barns in the United Kingdom. Listed at Grade II, the barn dates from the 17th Century and appears in C.F. Innocent's 'The Development of English Building Contruction' (1916).
The barn had been truncated during the creation of the adjacent Upper Ewden Reservoir, and following a long period of use as a storage shed, the structure was in a state of near-dereliction, with removal of the roof having caused widespread decay in the structural timbers.
With grant funding from the Architectural Heritage Fund and the Peak Park Trust, archive research was carried out in order to inform the development of design proposals for the complete restoration of the barn, and construction of a new garage and silversmithing workshop. Through close liaison with the Peak District planning department, consent was granted for a sensitive conversion to residential use, providing a modern and comfortable home with a newly defined residential curtilage, whilst maintaining the historic character and fabric of the building. Extensive repairs were carried out to consolidate the timber frame, using traditional and historically appropriate carpentry works, alongside substantial underpinning and rebuilding of the external walls, and re-roofing with traditional stone slate.