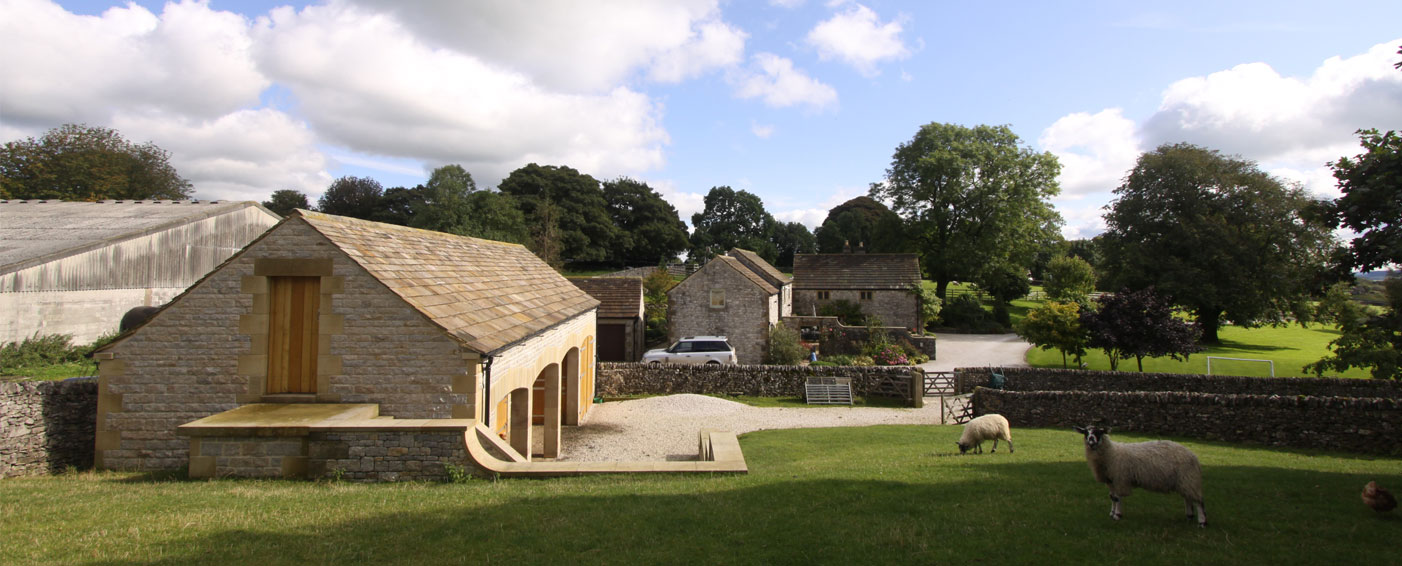 The Old Farm House - Stables
Flagg
Bench Architects brief was to design a Stable and Field Barn in the western paddock, with the following requirements and design considerations:
.Traditional construction of coursed limestone rubble with gritstone quoins and a stone-slate roof.
.Ground-floor accommodation comprises: a) 3 stables; b) tack-room; c) wash-room/toilet; d) Tractor Shelter.
.First-floor accommodation comprises a hay-loft accessed by an external staircase.
.Externally - hard standing frontage.
.Architectural detail - wooden stable doors, ventilation to all stables.
The design and geometry of the stables has evolved through detailed discussions with PDNPA, the principal design parameters include: location of the stables in close proximity to the farmstead to represent a typical Derbyshire layout; to minimize the impact of the proposed design by creating a part subterranean structure (end-on to slope) and recessing the Stables / Field Barn into the hill-side as is typical of Derbyshire and Pennine districts.
The width of the structure is no wider than the original barn / cow-house (now ancillary domestic accommodation). The height of the ridge line is less than that of the Farm House and adjacent Barn. This geometry allows hay to be 'swept-in' at high level, and removed for consumption by the horses at the lower-level. A 'cart-shed' provides accommodation for a tractor and a tack-room, here is a surreptitiously located WC below the external staircase.