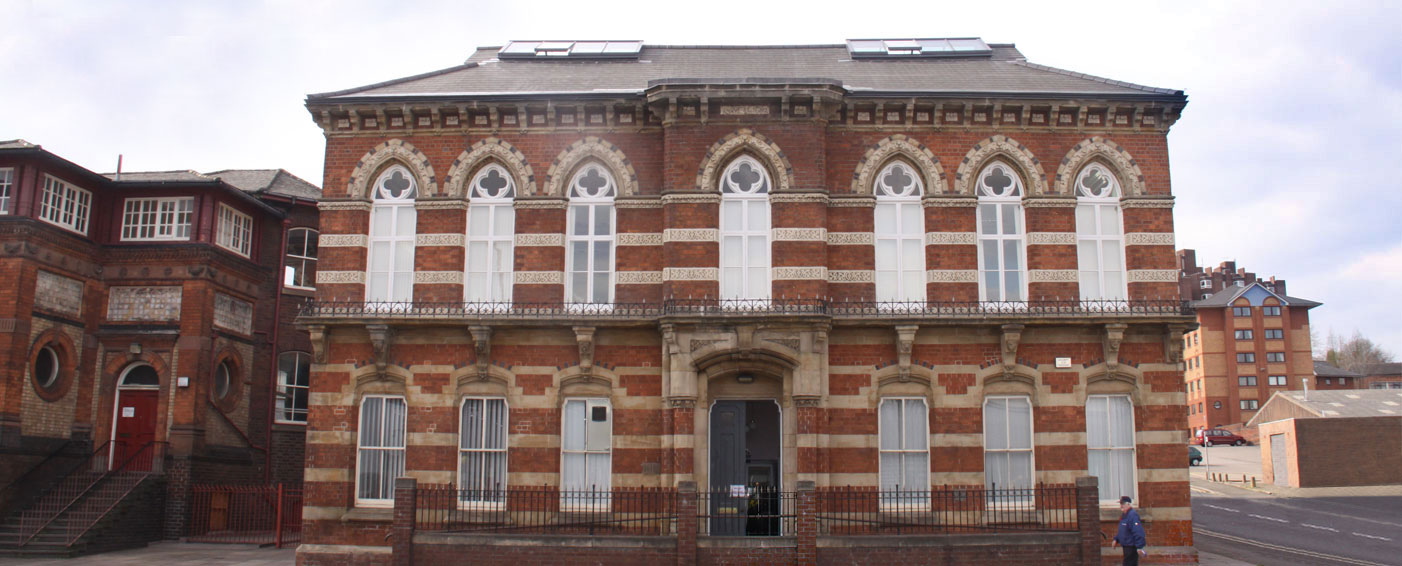 Herbert Minton
Stoke-on-Trent
The grade II listed Herbert Minton building was built in the 1850's as a School of Science and Art by Murray and Pugin Architects for the Mintons, as a memorial to Herbert Minton. Originally featuring a dramatic open-plan studio occupying the majority of the first floor level, the building had subsequently been used as offices by North Staffordshire NHS Trust, at which time the studio space had been subdivided.
Following an initial inspection and assessment of a collapsed ceiling, Bench Architects were appointed on a full service basis to oversee a comprehensive restoration of the building, including re-roofing with new actuator-operated high level ridge rooflights and vents.
Masonry repairs were implemented where original stone had decayed, using local Grinshill and Stokehall stone alongside restoration mortar repairs, fungicide impregnation and cleaning using the Rotec whirl jet system. Extensive joinery works were also carried out, including reinstatement of windows to the original design, and repairs to surviving original windows.
The subdivisions within the studio space were removed to restore the original open-plan configuration, in tandem with carrying out plaster repairs, installing carefully designed new internal lighting, and redecorating using historically appropriate colours.