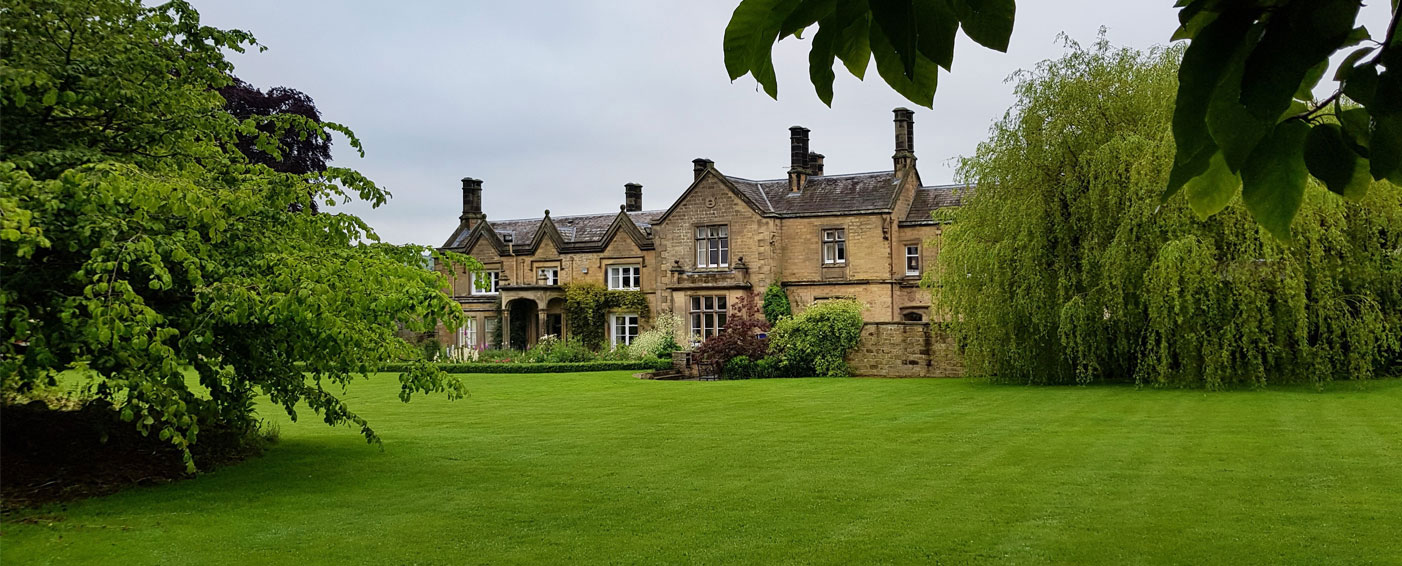 Churchdale Hall
Ashford-in-the-Water
Churchdale built on a small estate purchased by the Duke of Devonshire from Henry Neville the Earl of Westmoreland circa 1550. Colvin's - Biographical Dictionary of British Architects 1600-1840 suggests that John Price (1795-1859) was the Architect for Churchdale Hall, largely rebuilding a late-medieval structure for the Duke's agent Sydney Smythers. In the 1920s the 10th Duke of Devonshire resided in the house with 17 acres of grounds, and remained there until his death in 1950.
Grade II listed, Churchdale Hall had been vulnerable to invidious alterations which marred its picturesque qualities - qualities which are typical of manorial and castellated country houses of the mid-nineteen century.
Archive research allowed a comprehensive understanding of the site chronology from which the design proposal, including the removal of undesirable modern features and the reinstatement of lost architectural elements.
This enhancement included reinstatement of original plan form; the removal of the 1990's swimming pool extension and demolished modern curtilage walls. The north wall to the swimming pool was retained, repair and consolidated to form the setting for a biological-filtered chemically free living pool.
The original courtyard entrance (originally a aedicule with decorative ironwork) was altered in the 1980's with the addition of an inappropriate gritstone/pre-cast concrete and aluminium porch. The elevation was reinstated, removing the modern alterations and repairing the masonry.