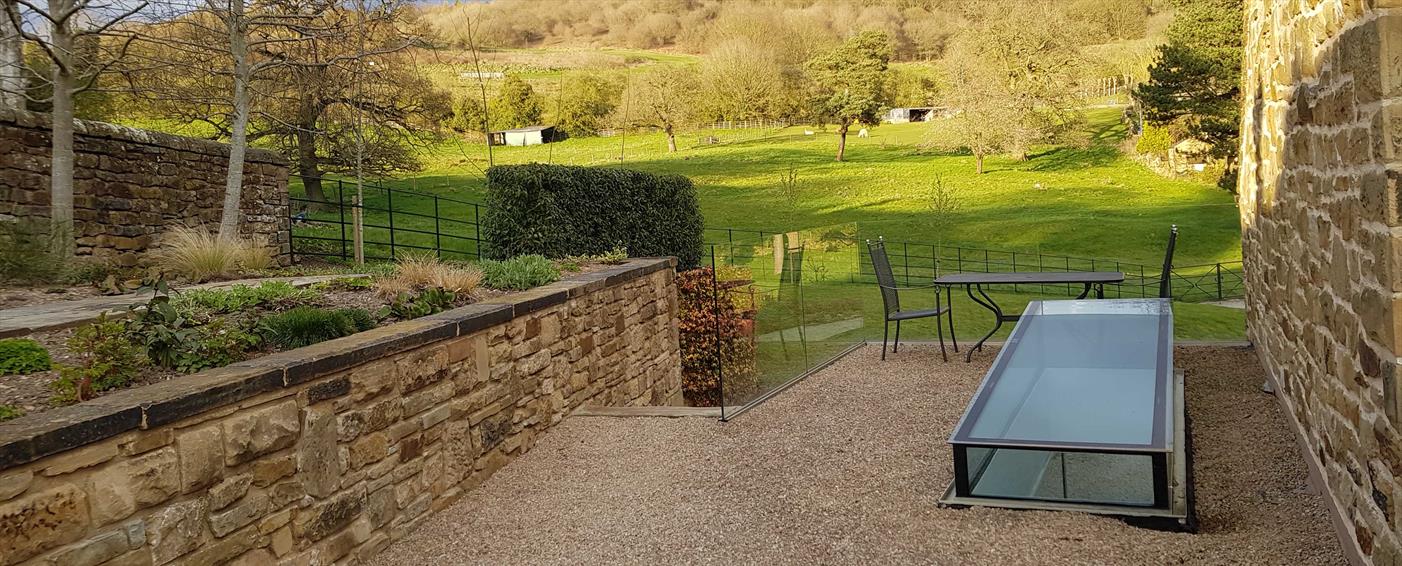 Newton House
Bakewell
Our work involved:
Repair and consolidation of the shell and interior including, new cast-metal rainwater goods, fenestration and joinery.
Relocate Kitchen to existing Garage with structural glass bay and glazed lantern above.
Form a glazed conservatory from the existing courtyard.
Underfloor heating to Ground floor and radiators to first floor.
Alterations to first floor bedrooms creating new Dressing Rooms & Shower/Bathrooms.
New Garages in the garden near the site southern entrance.
General Historic Buildings Consultancy.