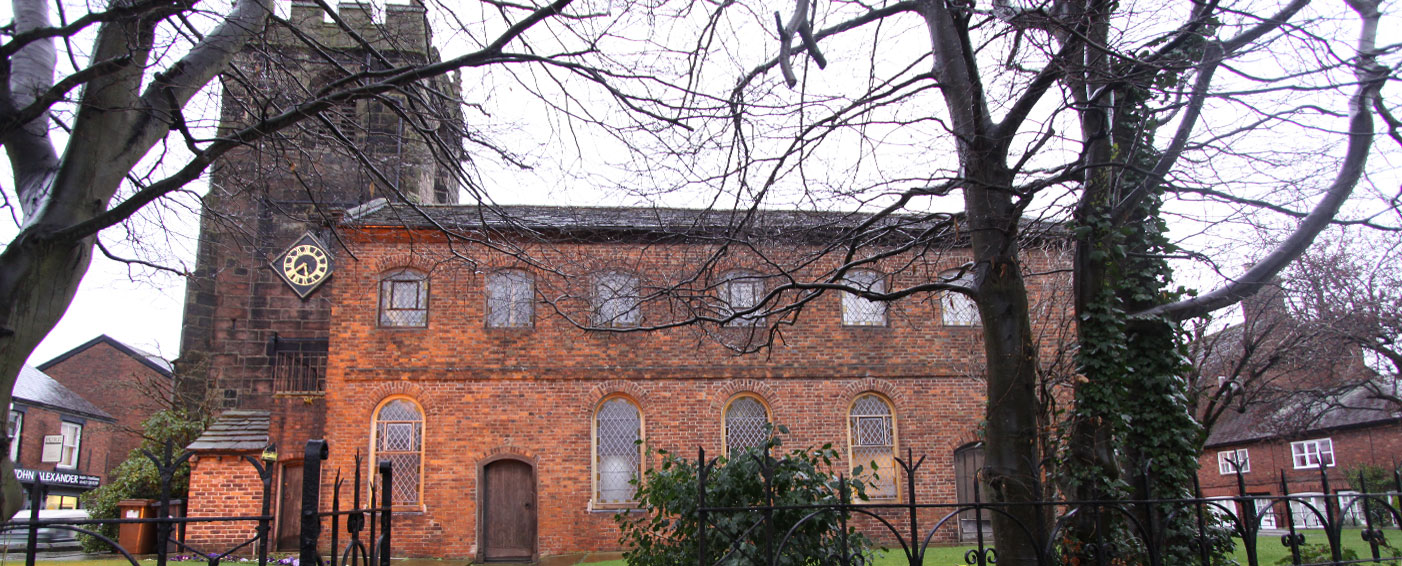 St Luke's - Holmes Chapel
Holmes Chapel
St. Luke's church occupies a site which has been used for worship since 1245. The current building is Grade I listed and dates from approximately 1425. Whilst relatively unremarkable externally, the lightly decorated 17th Century brick walls to the nave enclose a particularly fine and substantially unaltered Perpendicular timber framed structure, being the earliest surviving part of the church. A sturdy Perpendicular tower was added in the 15th Century, and a gallery was inserted into the South aisle in the early 18th Century. St. Luke's is considered amongst the finest of Cheshire's timber framed churches.
Adam Bench has been the Professional Adviser for St. Luke's Church since 2017.
Bench Architects have carried out a feasibility study for extensions and alterations to the West end of the church, in order to provide additional spaces and facilities in support of both secular and non-secular uses. The sensitive and tightly constrained site presents a number of challenges, demanding an architectural response of the highest calibre.