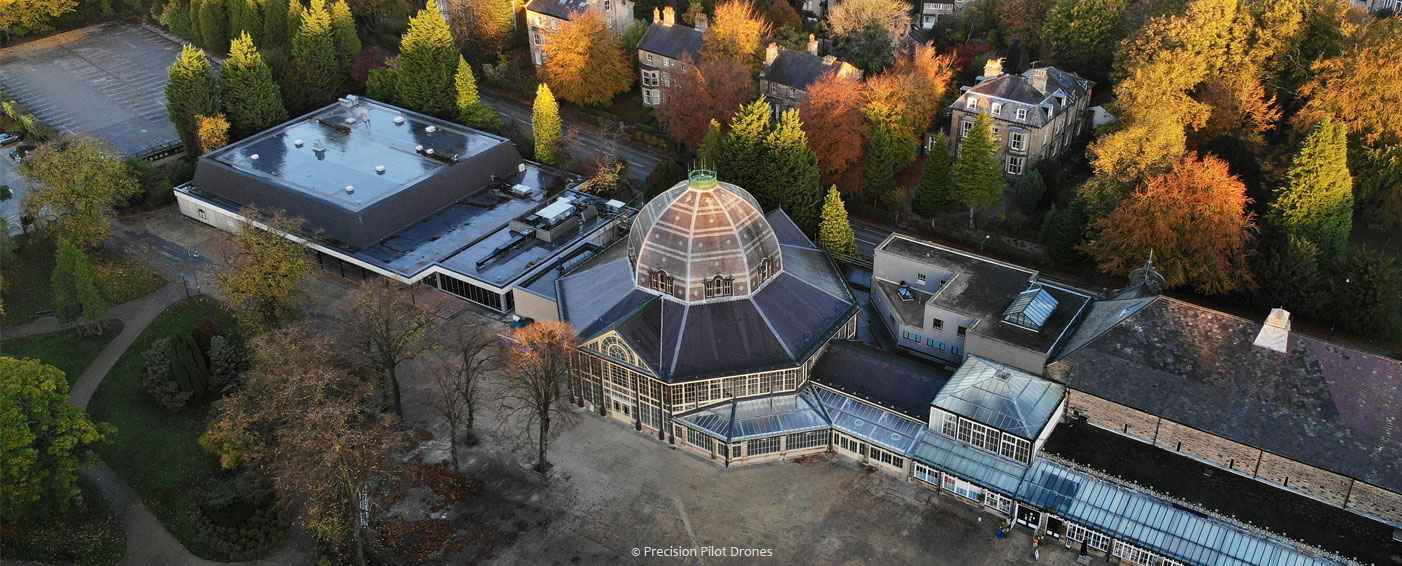 The Octagon - Pavilion Gardens
Buxton
Buxton's Pavilion Gardens complex is located within the grade II* listed Pavilion Gardens, and comprises four grade II listed buildings. The buildings are generally of cast iron framed construction with wrought-iron lattice beams, with the earliest elements having been constructed in 1871 to the designs of Edward Milner, the former assistant to Joseph Paxton, the architect of the Crystal Palace. The Octagon concert hall was constructed in 1876 as an extension to Milner's pavilions to the designs of Robert Rippon Duke.
Bench architects were initially approached by High Peak Borough Council in 2014 to carry out a feasibility study aimed at increasing visitor numbers and events revenue. Initial surveys carried out revealed severe deterioration of the cast and wrought iron structure to the Octagon concert hall, requiring further urgent investigation, and resulting in the closure of the Octagon on safety grounds.
Bench Architects were subsequently appointed on a full service basis to design and oversee a complete restoration and reordering of the Octagon and associated areas. The scope encompassed the necessary structural works alongside extensive conservation repairs to historic joinery, renewal of floors, and new M&E infrastructure.
The project received a commendation in the East Midlands Celebrating Construction Awards 2019, and was shortlisted for a number of other awards including the RIBA East Midlands Awards, the LABC Building Excellence Awards, and the Architect's Journal Retrofit Awards.