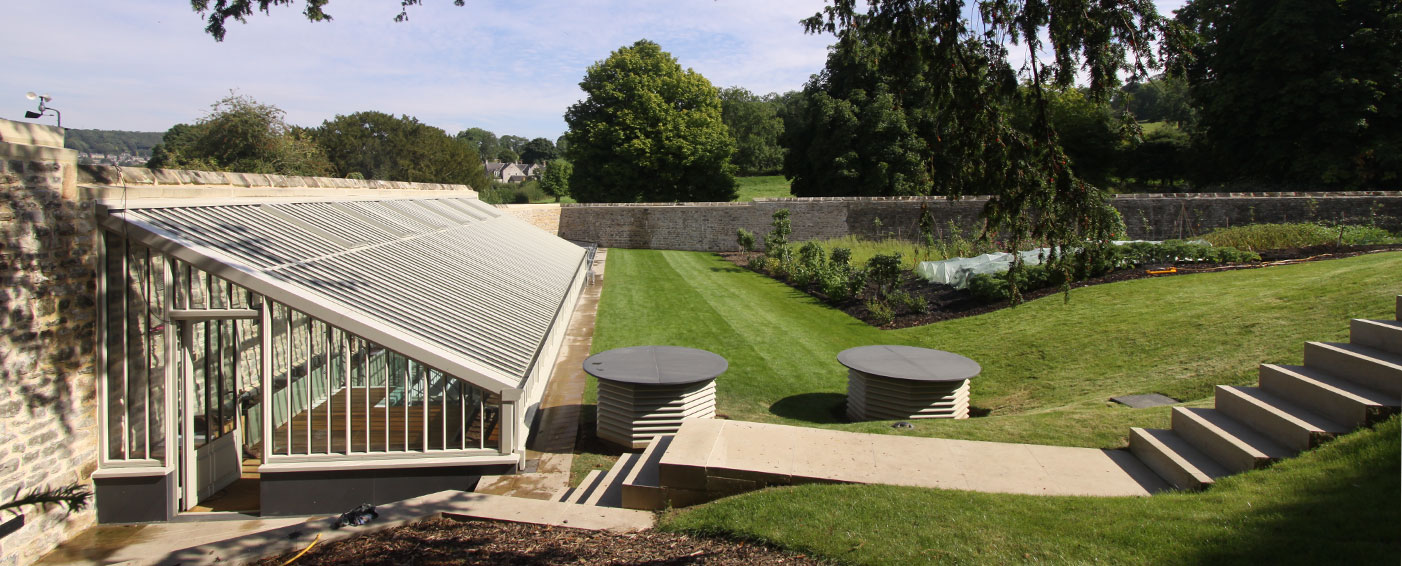 Snitterton Pool
Matlock
Snitterton Hall is a Grade I listed building of outstanding national architectural and historical importance. The client commissioned us to design a contemporary swimming pool on the site of a former glass-house within an orchard and productive-garden to the east of the hall.
Our sustainable led approach to the design comprised commissioning calculations to determine: solar gain, heat-loss, infiltration ventilation rates and peak temperatures. We produced a design utilizing several sustainable technologies including maximizing the passive solar energy in the building form, a heat pump served by ground source boreholes and Photovoltaic Panels on the roof of the pool that form 'growing-frames'.
The curtilage walls which are to be repaired (or carefully dismantled for reinstatement) have been recorded from both sides by rectified photography. Repairs include removing biological growths; re-pointing the natural limestone rubble walling with gritstone dressings. The hypocausts and ventilators in the existing masonry wall are to be reconstructed to provide ventilation at high level in the glass house and prevent over heating in the summer.