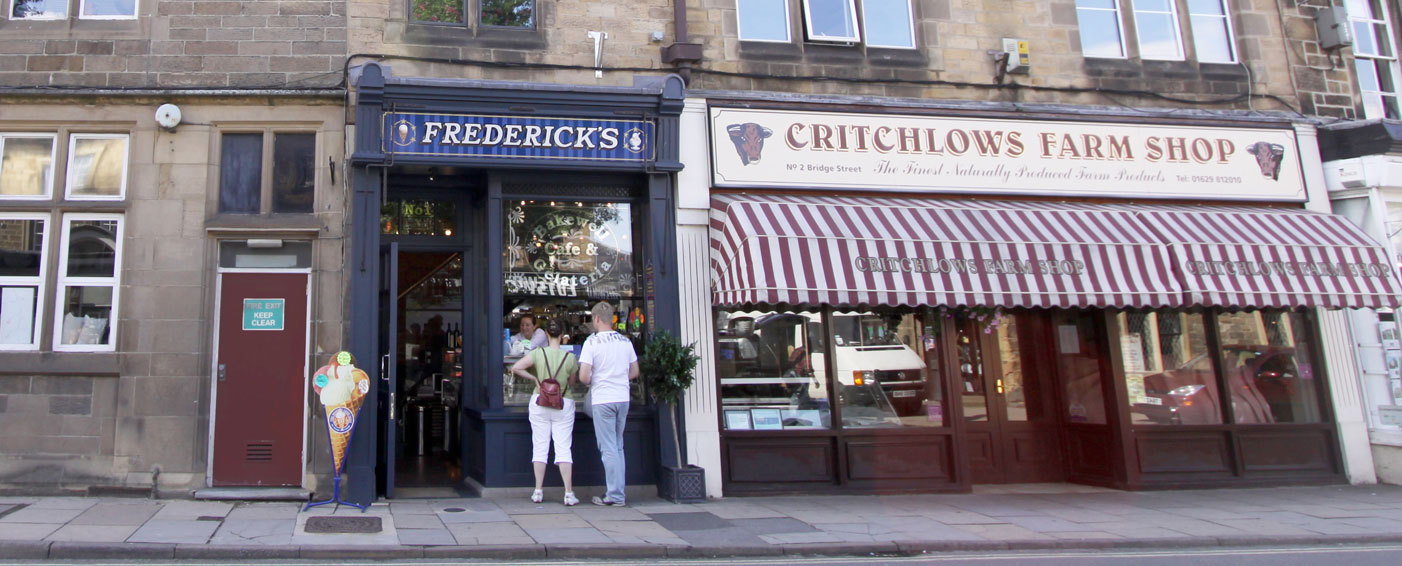 Frederick's Gelateria
Bakewell
Bench Architects were approached by John Frederick, who had purchased a tiny former sweet shop in Bakewell with the intention of turning it into a high quality gelateria. A firm believer in 'small is beautiful', Frederick was determined to make the most of the limited space available.
The bold answer was to strip the entire interior of the building back to an empty shell, and insert two carefully detailed glass floors, providing a seated café and kitchen on the 'floating' upper levels while allowing light to flood right down to the ground level servery from new rooflights.
This dramatic interior is concealed behind an entirely new shopfront, which was completely renewed to a traditional and historically appropriate design. The shopfront incorporates a carefully integrated vertically sliding window, providing counter service directly to the pavement outside.
The completed works were the recipient of a number of awards, including the RIBA East Midlands Award 2008, the Architects' Journal Small Projects Award 2008, the Peak District National Park Design Awards 2007 (commendation), and the Countryside Award 2007 (commendation).