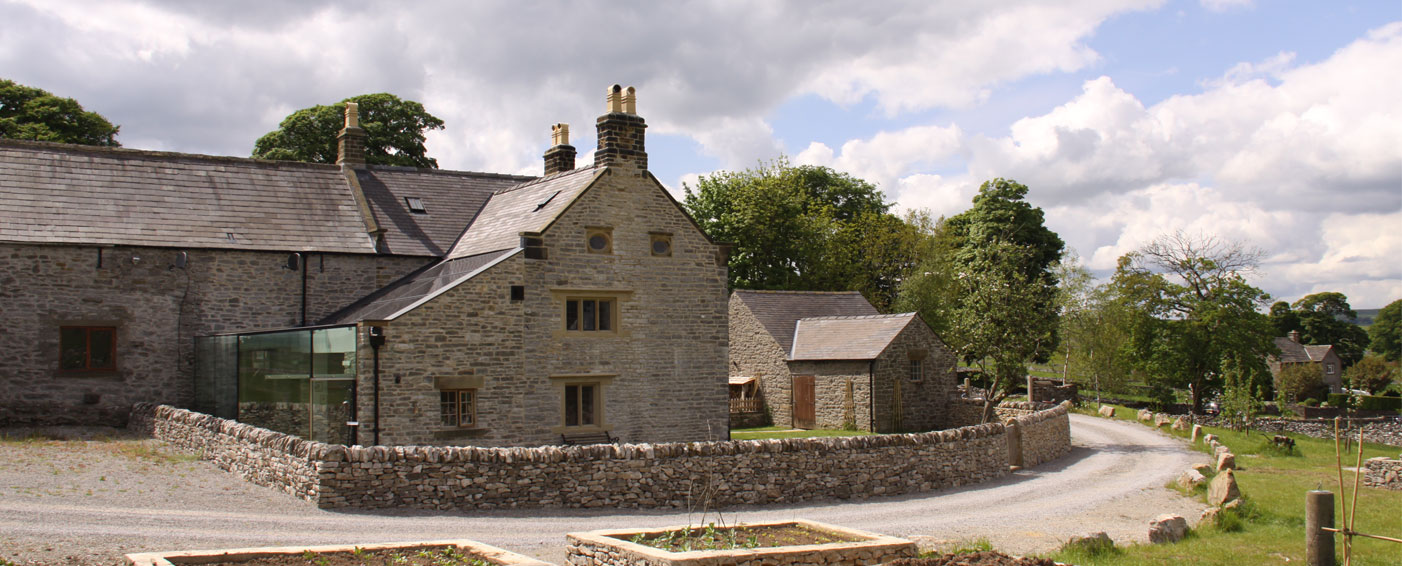 Hall Farm
Wardlow
Grade II listed 17th/19th century Farm House. It was significantly altered in recent renovations. Our work comprised making good unauthorized external and internal alterations, the repair and enhancement of the building to form a well-designed sustainable family-house, the reinstatement of the original plan form and staircase along with the lost attic accommodation. A carefully sited frameless glass extension has been introduced to provide additional natural light and space, and improve the flow between the ground floor rooms.
The listed building that had suffered the ravages of time has been spectacularly transformed by both traditional craftsmanship and modern technology into a sustainable family-house. Passive solar energy has been utilised with a south facing conservatory and bronze flashed photovoltaic panels on the roof of the south-facing kitchen. Ground source energy to heat pumps is provided in a meadow excavated 2m to form a quarry for the dry stone walling and a then backfilled. Rainwater is recycled to WCs and irrigates the productive-garden. New mullioned gritstone windows replaced UPVC windows. Traditional materials were utilized in the repairs, including slaked lime plaster and limewash.
The project was a finalist in the Grand Designs Awards 2010 'Best Eco Home' category.