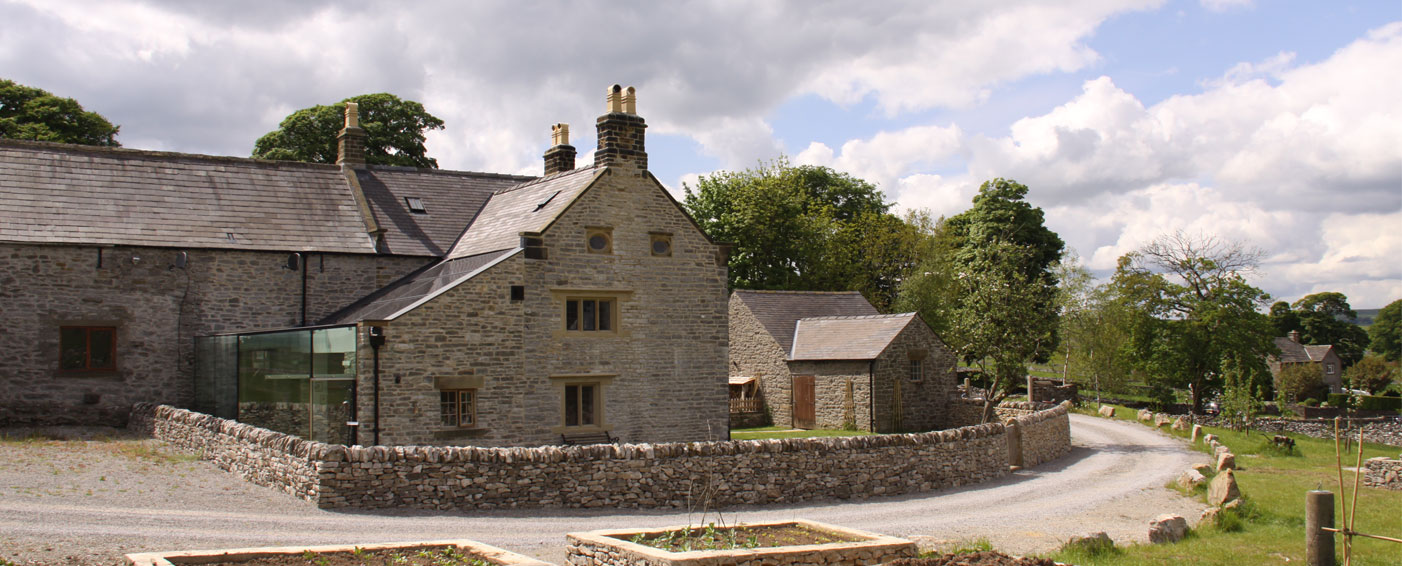 Hall Farm
Wardlow
Grade II listed 17th/19th century Farm House. It was significantly altered in recent renovations. Our brief comprised making good unauthorized external and internal works, repair and upgrade as a well-designed sustainable family-house, to improve the environmental performance of the building, maximize the use of passive solar energy, reinstate conservatory, to install micro-generation systems, reinstatement of the lost attic accommodation, reinstatement of origi¬nal staircase and plan configuration.
The listed building that had suffered the ravages of time has been spectacularly transformed by both traditional craftsmanship and modern technology into a sustainable family-house. Passive solar energy has been uti¬lised with a south facing conservatory and bronze flashed photovoltaic panels on the roof of the south-facing kitchen. Ground source energy to heat pumps is provided in a meadow excavated 2m to form a quarry for the dry stone wall¬ing and a then backfilled. Rainwater is recycled to WCs and irrigates the productive-garden. New mullioned gritstone windows replaced crudely inserted UPVC windows. Traditional materials were utilized in the repairs, including slaked lime plaster and limewash.
The project was a finalist in the Grand Designs Awards 2010 'Best Eco Home' category.