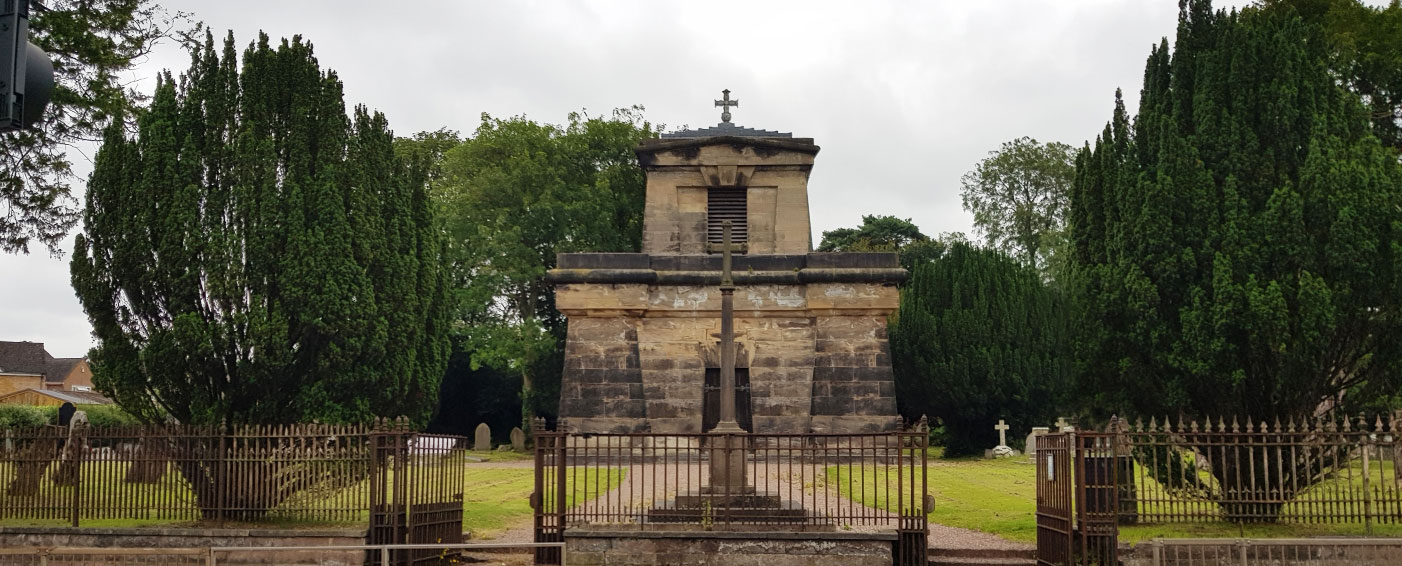 Trentham Mausoleum
Stoke-on-Trent
The Mausoleum is a Grade I Listed Building and was classified as being "at risk" on the 2003 Buildings at Risk Register.
Designed by C.H. Tatham in 1808, the structure is described by Pevsner as "a formidable statement of neo-classical principal, almost brutalist in its exaggeratedly simple forms". The Mausoleum was unmaintained and subject to vandalism.
The works comprised: extensive structural timber repairs to the Ziggurat roof and new lead-flats; repairs and conservation of the lead cross; masonry repairs and 'Secret-fixings' for a fall restraint system; new lead and cast-iron rainwater goods; new oak louvres with a wicket-door into the bell tower and joinery repairs to the entrance doors, conservation of ironmongery.
The building was saved and repaired to a high standard. To minimize the effect of vandalism the windows were 'Re-glazed' to the original geometry utilising perforated patinated brass and stainless steel sheeting.
The programme of repairs was funded by a major grant from English Heritage. Our knowledge and understanding of the Mausoleum allowed us to specify creative and innovative repairs.