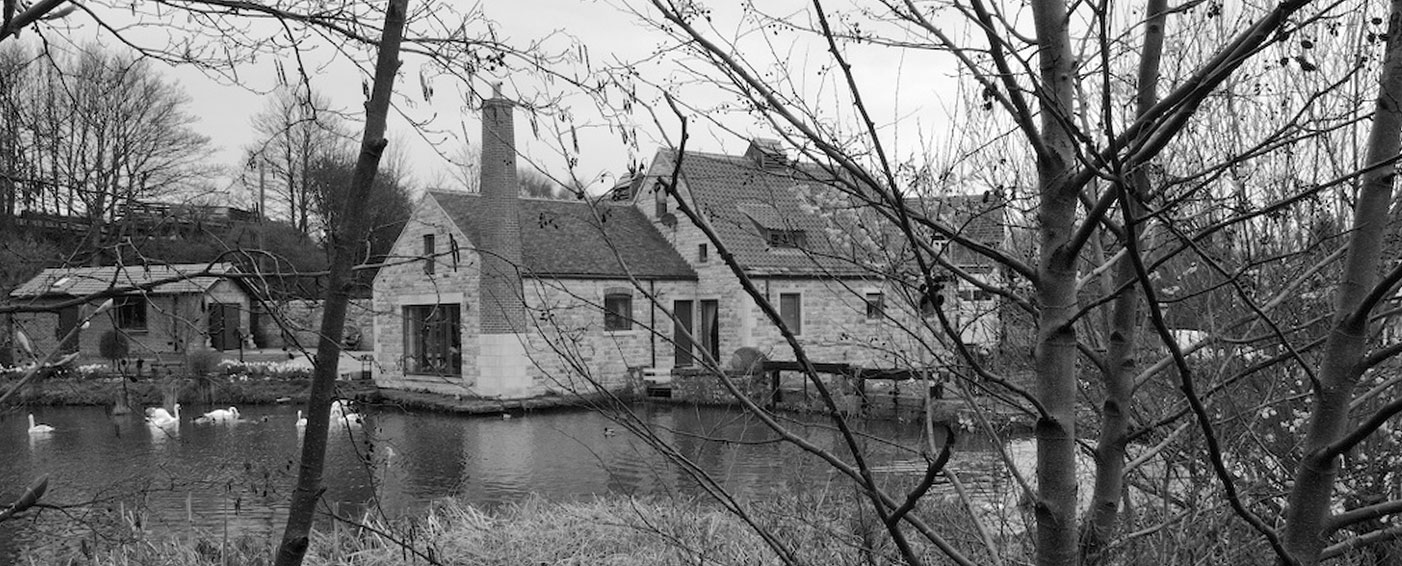 Meden Mill
Pleasley
The mill was a typical 17th century [or earlier] village Corn Mill built of stone and oak with a pantile roof. Comprising: a) 3 bay under croft: bay 1 containing an overshot wheel, bay 2 common drives found in most water mills, with probably a pit wheel and wallower in iron and the spur wheel and stone nuts in timber, bay 3 meal bins from grinding stones. This area had direct access door and steps entering Meden Square; b) Ground Floor: containing the grinding floor [grinding stones] and auxiliary equipment; c) Attic/ platform: grain storage.
Silt from the adjacent Pleasley Colliery prevented the mill from working, and in 1960 the mill owners demolish the struc­ture, filling the undercrofts with the demolition material.
Bench Architects obtained planning consent (following the failure by two previous architectural practices) to reconstruct the village corn-mill as a dwelling. The restored mill provided a catalyst for Derbyshire County Council's grant aided re-landscape of the village-green adjacent to the mill-pond sluice gates.
The geometry, materials and detail of the external shell has been based upon careful archive research; nevertheless, the interior is contemporary in design. Minor variations to the original geometry have been made, only where additional fenestration has been required to provide daylight for residential use