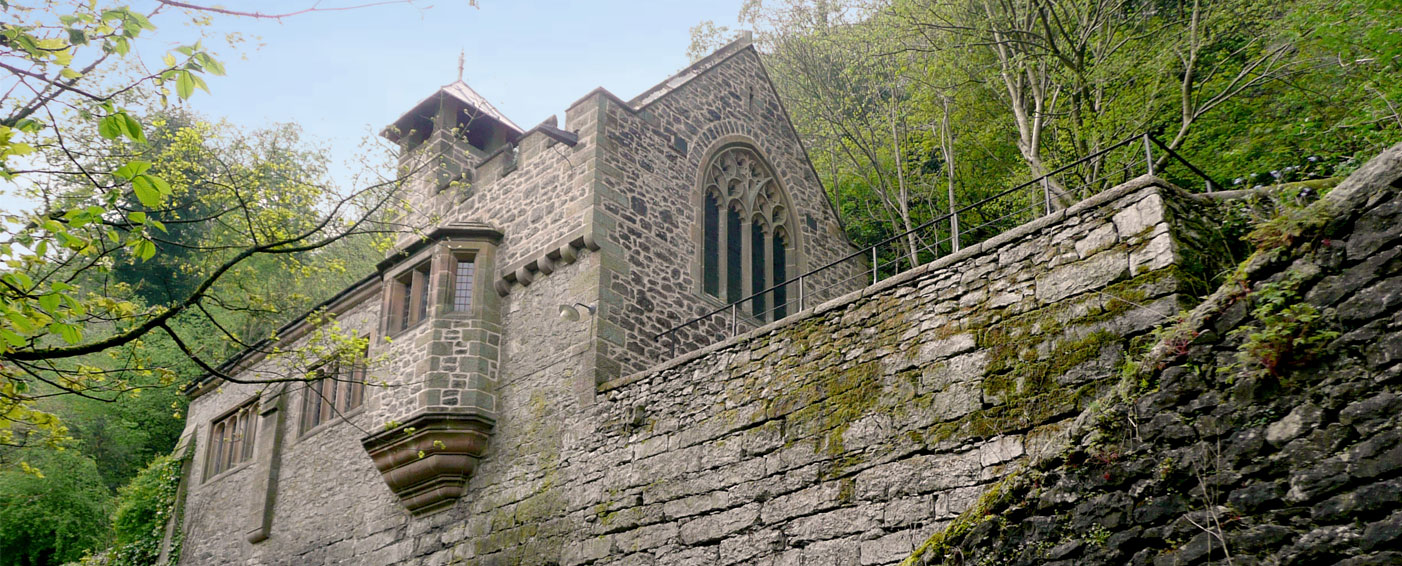 St. John the Baptist
Matlock Dale
The Grade II* listed Chapel of St. John the Baptist was built in 1897 to the designs of Sir Ernest Guy Dawber, latterly the president of the RIBA, recipient of the RIBA Royal Gold Medal, and founder of the Council for the Protection of Rural England. The chapel is one of Dawber's rare departures from domestic work, and is considered to be one of his finest buildings.
The chapel features a fine decorative plaster ceiling by George Bankart, author of the definitive text 'The Art of the Plasterer'. The ceiling had however become damaged and destabilised as a result of moisture trapping resulting from inappropriate re-roofing carried out in the 1990s. Bench Architects were appointed on a full service basis to design and oversee a package of restoration works principally intended to prevent further damage to the ceiling. Alongside complete stone slate re-roofing (under a temporary roof), repairs were carried out to a number of other key areas including external doors and windows, and a new entrance gate was made to match Dawber's original which had been decayed due to poorly implemented previous repairs. The works were carried out with 80% grant funding from Historic England, and received an English Heritage Angel Award in 2013.
Bench Architects have subsequently been responsible for Quinquennial Inspections and have overseen a number of smaller works packages as part of a rolling programme of maintenance and upgrade works carried out for the chapel's custodians, The Friends of Friendless Churches.