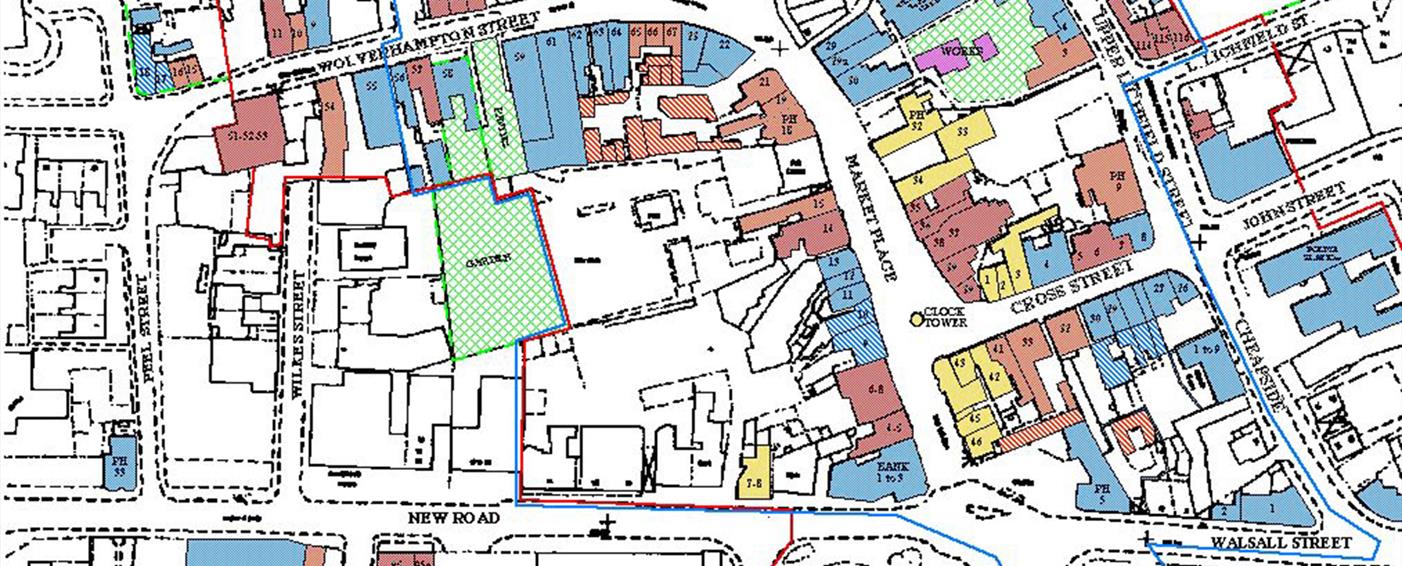 Willenhall
Willenhall, near Birmingham, is one of England's most complete examples of a surviving precinct dedicated to a single industry. For over 350 years it has been a major centre of the lockmaking trade, spawning the growth of many well-known international firms.
Most significant to the area is the fact that the growth of the industry can be traced from many remaining domestic workshops to the large factories of the present day. Within the dense area of small workshops, there also remains one of the best-preserved town centres in the region.
With planning consultants, PLACE, Bench Architects carried out a full survey of the existing conservation area as well as a re-survey of a larger area to determine buildings of local architectural and historical interest. The work included archival research, owner consultation, architectural and condition assessment of over 300 buildings, including keyed mapping and photographs of most of the buildings. The information enabled us to recommend new listings, as well as to advise on funding for significant buildings at risk.