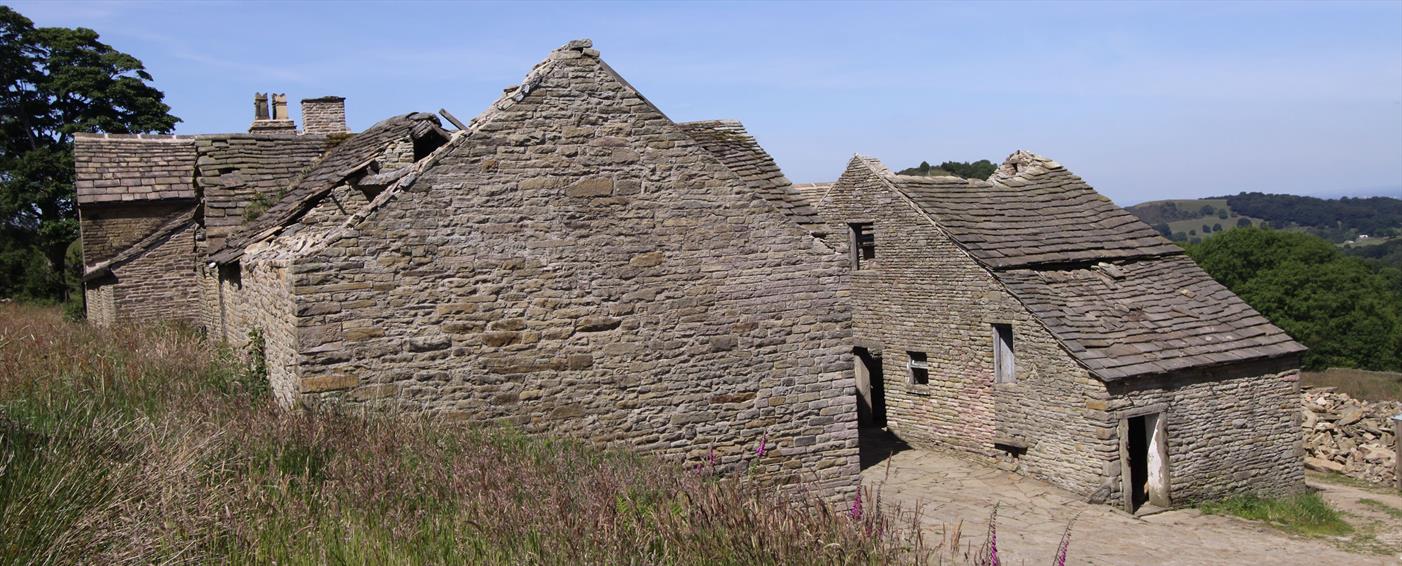 Withinlow Farm
Rainow
Withinlow Farm is a 17th Century farmstead built around a farmhouse and a principal timber framed barn, both grade II listed.
Partial collapse of the stone slate roofs to two of the barns within the farmstead had resulted in a risk of accelerated deterioration, and threats of enforcement action.
Bench Architects prepared a comprehensive Management Plan for the restoration of the two curtilage listed barns, as part of an application for grant funding under the Countryside Stewardship programme for the restoration of historic buildings located in national parks. Through extensive liaison with the conservation officer and grant officer, the grant application was successful, and listed building consent was obtained for the proposed works.